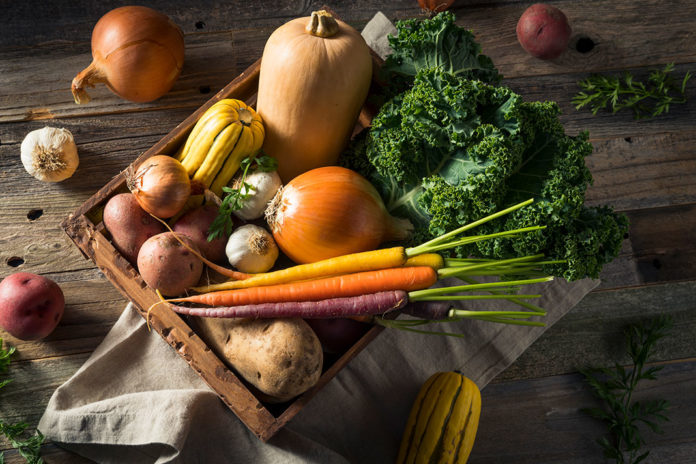 Autumn and winter is soup time!
There is hardly anything more beautiful than a plate of tasty and warm soup when it gets cold and uncomfortable outside.
And these soups are not only healthy, but also incredibly tasty!
Therefore we have put together a few tasty recipes, which are easy to cook and require no special equipment.
All you need, apart from pots and knives and the usual cooking equipment, is a hand blender.
These are our 3 favorite recipes:
Sweet potato soup
Ingredients for 4 portions:
3 medium sized sweet potatoes, diced
2 leeks, cleaned and cut into rings
1 can chick peas, drained
33.81 floz vegetable broth
6.76 floz white wine
2 tbsp butter
2 cloves of garlic, chopped
1 onion, finely diced
1 laurel leaf
1/2 tsp chili powder
In order to prepare our soup nicely, we still need to serve:
2 tbsp butter
4 tbsp cashews
4 tbsp cream fraiché
sea salt
And now we do the Preparation:
Initially put the butter in a large saucepan and steam, stirring garlic, leek, onions and sweet potatoes. Add the white wine and then the vegetable broth. After this add the laurel leaf and chili and simmer for 25 minutes at low heat.
Take half of the vegetables out of the pot and park them in a bowl.
Puree the rest of the pot, add the the cooked vegetables set aside and the chickpeas.
So, now the soup is ready.
After this you can roast the cashew nuts in a pan with butter and sprinkle with sea salt.
Finally serve the soup in plates with the cashew nuts and a spoonful of cream fraiché.
Pumpkin-carrot soup with chili and ginger
Ingredients for 4 portions:
21.12 oz pumpkin, diced
7.04 oz carrots, peeled and sliced
1 medium onion, finely chopped
1.05 oz ginger, peeled and finely diced
2 chillies, seeded and finely chopped
1 tbsp butter
6.76 floz white wine
10.14 floz vegetable broth
1 cup of cream
1/2 tsp salt
1 lemon, grated rind, to taste
1 pair of fresh basil leaves, cut into fine strips
1 pinch of sugar (liquid sweetener)
3 spritzers Worcester sauce
freshly grated nutmeg
salt and pepper
Let`s start with the Preparation:
Let the onion, ginger and chili sweat lightly in a pot with the butter. Add the pumpkin and the carrots and possibly some more butter.
Then add the white wine and let it boil down a little.
Now pour in the vegetable broth, add some salt and let the soup boil for 20 minutes on low to medium heat.
After this add the cream and puree everything with a hand blender.
Now season the soup with Worcester sauce, sugar, lemon zest, a little freshly grated nutmeg, salt and pepper and add the basil leaves cut into strips to arrange the soup in the plates.
Potato-kale soup with bacon
Ingredients for 4 portions:
8 slices of smoked, streaky bacon
10.56 oz leek, cleaned and cut into fine rings
1 stick of celery, washed and cut into fine slices
21.12 oz potatoes (floury), peeled and diced
21.12 oz kale, wash and stalk-free and cut into fine strips
42.26 floz chicken broth
freshly grated nutmeg
salt
pepper
Now let`s start with the Preparation:
First fry the bacon in a pot until crispy while turning. When the bacon is nicely crispy fried you can take it out of the pan again.
Next, add the potatoes, the celery and the leek to the bacon fat and cook for 5 minutes stirring.
Extinguish the vegetables with the broth. Bring to the boil briefly and then simmer for 15 minutes at medium heat.
Season the soup with salt and a little nutmeg.
Now add the finely chopped cabbage strips to the soup and bring to the boil again and cook for another 12 minutes.
Finally, season the soup with salt and pepper, arrange it nicely in plates and crumble the fried bacon over it.
Do you prefer the soup a little more creamy?
Puree the soup before adding the cabbage and dilute with some broth if necessary.
Have fun preparing the soup and enjoy your meal!
Here you can find more information: https://www.pinterest.com/womenoverforty/easy-recipes/