Women are known to be conscious of their age. Aging is an inevitable phenomenon and you can't avoid it. As soon as you cross 40, signs of aging began to reveal. What you can do is slowing down this process and try to delay it's signs as much as possible.
Skin is the most prominent feature that determines your age and if you want to look younger than you actually are, you have to work on your skin.
If you have ignored your skin and never focused on keeping it fresh, now is the right time. It is never late, you can still enjoy looking fresh and gorgeous provided you take care of yourself.
Some ladies might already have tried a number of anti-aging creams and lotions and got nothing but dull and pale skin. Are you tired of such fruitless efforts? Want to have a younger-looking and radiant skin?
Don't worry, we are here with some wonderful tips for all the ladies over 40. Read the most effective anti-aging solutions mentioned below and you would find these amazing.
Choose the products according to your skin type
This is an important rule that you should keep in mind while buying any kind of skin care product. For instance, if you have a dry skin, you should go for hydrating face cleansing and cleansers and select the lotions with more moisturizing content. However, if your skin is oily, you should choose the face products accordingly. There are countless options for each skin-type and you should be very careful in your selection.
Remember, you should never compromise on quality when it comes to buying any face-product. Don't just randomly pick any cream that is on sale and claims to make you look spotless.
Exfoliate regularly
Exfoliation of skin is important for you to get rid of dead skin cells that give a dull and aged look. For this purpose, you would need a good scrub (that suits your skin type). You should choose a gel-based scrub if want to get rid of excess oil on your face. It will not only remove the dead cell but give a squeaky-clean look as well. On the other hand, selecting a cream-based facial scrub would provide moisture to the dry face and give you a fresh and glowing look.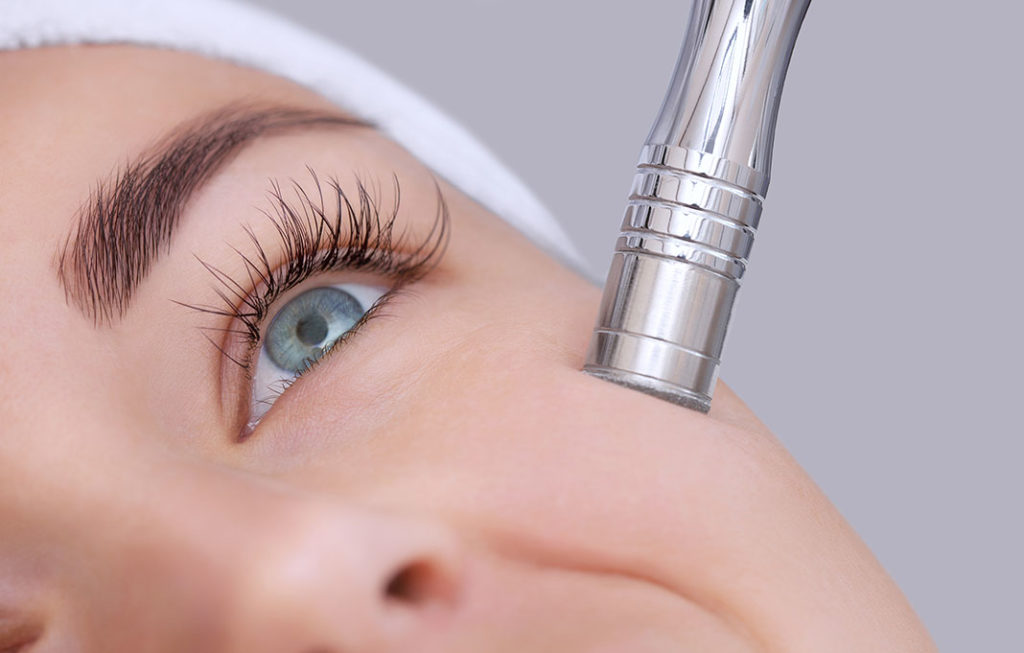 Use Face Mask
If you want to stay beautiful and age gracefully, just using only a moisturizer is not sufficient. You should also use some face masks to nourish your skin so that it can glow.
No need to get worried if you cannot afford some expensive facial masks, you can make some of the very effective masks as a home by using some commonly found ingredients. Take a look at a very simple and healthy mask mentioned below for all skin types.
You just need one banana, half teaspoon of honey and about two teaspoons of yogurt. Mash the banana properly and mix all these ingredients to make a thick paste. Your mask is ready. Apply it gently on your face and neck and leave it to dry completely. Then wash it with lukewarm water and it will give you a refreshing feel and radiant look.
Look here for more inspiration: https://www.pinterest.com/womenoverforty/beauty-and-skin/
Keep your skin moisturized – a necessary anti aging rule
As you age, the glands in the skin that produce oil tend to become sluggish. As a result, the skin becomes dry and dull.
You should use a good anti aging moisturizer in order to make it soft. Get an oil-based one and use it on regular basis to have a hydrated skin.
Take special care of your eyes
Eyes are the most prominent feature on your face. Therefore, you should take special care of these.
The baggy eyes and dark circles around the eyes give a very tiring look and you look older than you actually are. Additionally, the wrinkles and fine lines affect your looks and show your old age.
If you want to hide these most evident signs of aging, you should use a good under-eye anti aging gel or cream regularly. It will keep the eyes nourished and help you to get rid of fine lines and wrinkles.
Wisely choose the cosmetics – take anti aging products
A very important factor that can help you to look younger and beautiful is the selection of right anti aging cosmetics and makeup products.
How you use them is also important.
Accept the fact that you are growing old and loud makeup that once looked good on you is now going to make you look odd.
You should present yourself nicely no matter what your age is. One simple way of doing so is using cosmetics to have a subtle look.
For instance, you should say no to shimmery eye shades and go for the mate ones. Similarly, avoiding dark and bright colors would be good for you.
Choose the lighter shades and don't gloss your lips. Reduce the use of blush and make sure you use a good primer.
Don't forget to use sunscreen
Excessive exposure to the sun can cause severe damage and burn the skin.
Make sure you always apply sunscreen before going out in the sun so that you can avoid the potential damage.
It will help to protect your skin and keep it fresh.
Get rid of Dark Spots
Acne, dark spots and blemishes are some of the very evident signs of aging. Use high-quality products to remove these signs so that you can have a clearer skin and beautiful outlook.
Apply a dark spots corrector on the marks regularly. You should preferably choose the one rich in vitamin C as it is more helpful for the skin.
Remember to use night cream daily
Make it a routine.
Every night, wash your face accurate and use a gentle cleanser. After that, apply a anti aging serum and a rich night cream on the face before going to bed.
It will keep the skin hydrated all night and you will wake up with a healthy glowing skin. Continue this routine and you would be pleased with the remarkable results.
Change your haircut
Not only a bright and lovely face can hide the aging signs, getting a new haircut that suits you is also a smart idea to have a different outlook.
It would not only give you a change but also help to hide your age. You can look younger if you get the right haircut. Quasi an anti aging haircut.
If you have thin hair and your hair falls heavily, or just looks boring, you should cut it a little shorter. Or you might decide to go for a fashionable step cut. It gives a little more volume.
However, if you have thick hair, you should go to a reputable stylist to get a more attractive and youthful look with an easy to maintain haircut.
The hairline should also be re-dyed regularly, in case some grey is already flashing through.
Eat Healthy
It is rightly said that 'You are what you eat'.
The food you eat affects your appearance and plays a significant role in improving your skin. It's sort of an anti-aging medicine.
Therefore, you should eat healthy food and increase the intake of fresh fruits and vegetables.
Besides, drinking plenty of water is also essential. It will keep the skin hydrated and fresh. Make sure you drink at least 6-8 glass of water daily. This will detox your body as well.
"Don't get stressed, take care of yourself and enjoy your life."
Stay Happy
How you feel also affects how you look. If you are feeling low, sad and depressed, your face would reflect that. Similarly, when you are happy, your face also reflects that happiness.
Furthermore, if you remain stressed and tense, it can lead to premature aging. Stay happy and calm and it would help you to look younger and more beautiful.
You could say that happiness is anti aging.
Final Verdict
Aging is natural.
You cannot stop it but you can make this more graceful and look beautiful by following the above-mentioned tips.
Don't get stressed, take care of yourself and enjoy your life.
For more inspiration: https://www.pinterest.com/womenoverforty/anti-aging/